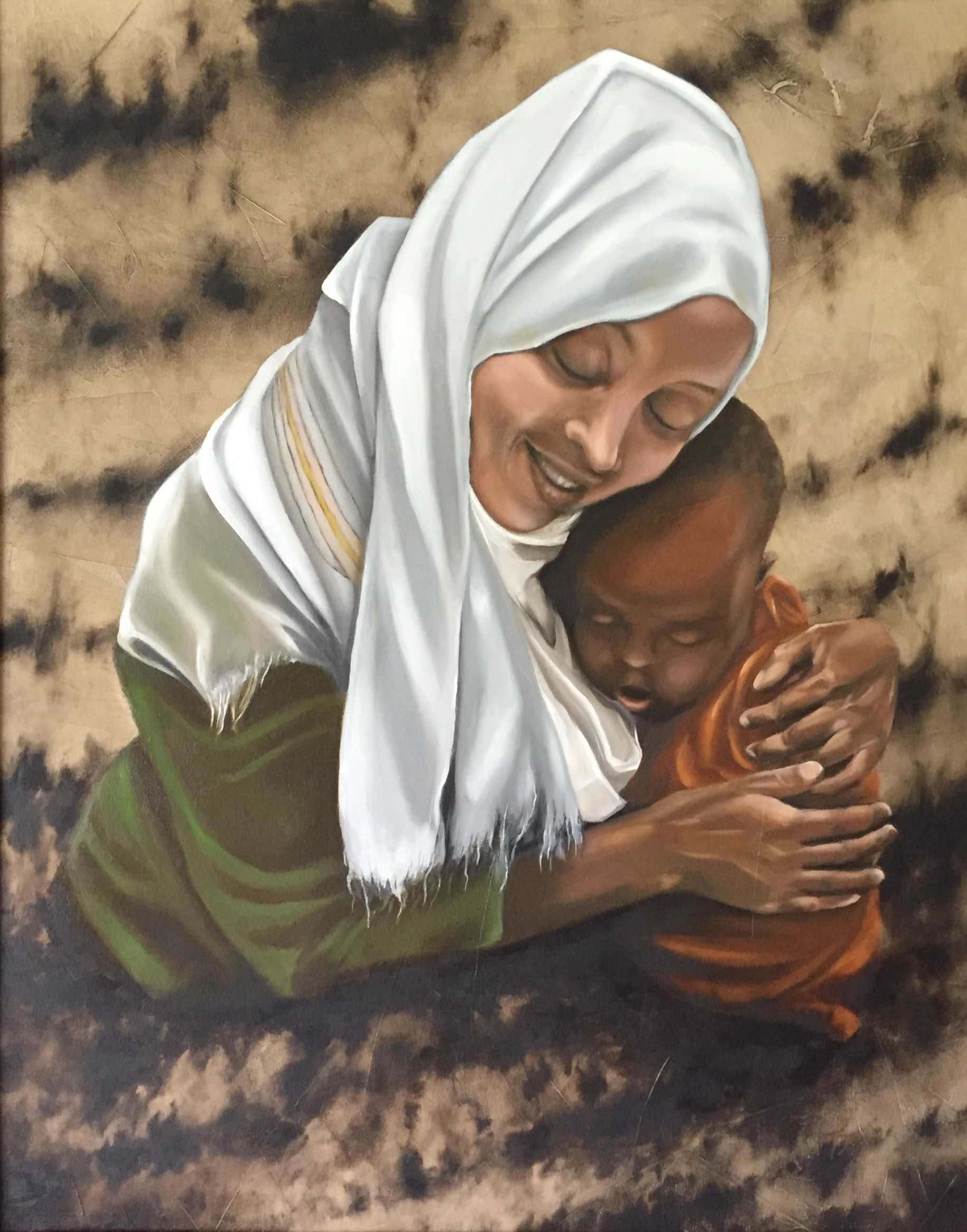 Sometimes one person's story can best inform our understanding of a common experience. Aamiina* spent most of her young life in the Dadaab UN refugee camp. When her family fled the Somali civil war they exchanged a brick and plaster home for a tent made of plastic sheeting. Entering a camp of 300,000 souls originally built to support 90,000 brought the risk of hunger, violence, and disease. But, the strain was nothing compared to the horrors from which her mind's eye still wouldn't let go. What began as a quiet day ended with torture and death. Dust and vehicle noise mixed with ghastly shrieks from her dying father as she, her mother, and siblings ran with whatever they could carry that day. The "thuk-thuk-thuk" of automatic weapons fire a boastful "never return" edict. Aamiina married there in Dadaab and gave birth to Hussein, her little boy. After seven years of camp survival, she got her chance for a new life. When she arrived in the US, her status as the second of her husband's wives went unrecognized by the in-processing official. Desperate to explain in a language she could barely manage, Aamiina ultimately had to accept her host country's official policy and came to live with a new reality – that of "single parent." Maybe, she thought, if she could just master this perplexing English language, she could find housing nearer the father of her children and a doctor for her son's fever.
· Over 60 million human beings are refugees
· According to the Pew Research Center, 1 in 100 people are now displaced from their homes
· Europe absorbed 1,300,000 refugees last year – the US, about 60,000
· The peak of refugee influx to the US was in 1980
· 50% of refugees are under the age of 18 whereas children make up only 30% of the global population
· Low and middle-income countries like Turkey and Pakistan bear the greatest weight of the global refugee crisis. Germany is the only high-income country among the top-10 refugee hosting nations.
What One Person Can Do...

· Make a contribution to a local Community Center that focuses on refugees
· Commit to teach, or assist teaching, adult refugees a few hours each week – try it for a semester
· Lend your special skills to assist – social workers and healthcare navigators are keenly needed
· Visit a halal market or have a meal in the part of your city where displaced peoples have been relocated – meet, talk, dialog and discover