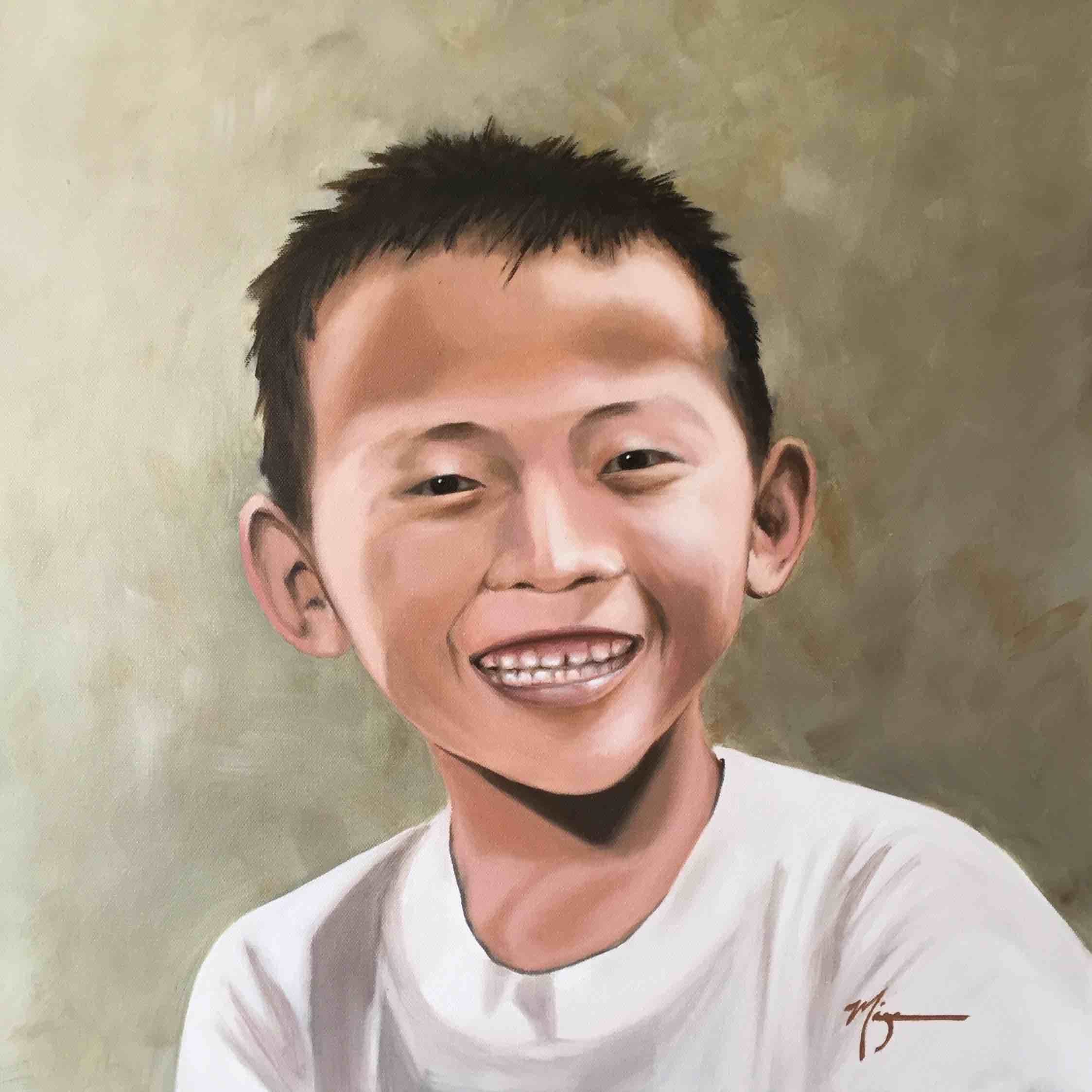 The Burmese (or People of Myanmar)
Travel the meandering rivers of Myanmar and experience the green of a newly planted rice paddy and see the water buffalo grazing nearby. See the sunlight peeking onto the chickens and livestock living below the elevated homes and squint into the glare from towering golden temples that rise above the shore. Rice, fish, and spice abound as ubiquitous as the monks and monasteries that are the fabric of traditional village life.
Granted independence from Britain in 1948, the land has experienced ongoing ethic-driven clashes since then. For decades Burma was a closed and isolated country notorious for widespread human rights violations. In 2011 the military junta was officially dissolved and a civil government has opened the door to trade and dialogue. But, ethnic clashes between Burmese, Rohingya, and other minorities continue to fester. Economic development is slow to reach the poor and uneducated and many leave their families for years to pursue menial work in Singapore, Hong Kong, Qatar, and other countries- putting them at risk for exploitation.
· Decades of isolation have left Myanmar one of the poorest nations in Southeast Asia
· Forced labor, human trafficking, child labor and forced conscription are common oppressions
· Christians and Muslims face persecution and violence, and aggression against Muslims, is on the rise
· Health care is poor or non-existent with many facilities lacking basic resources
· Flooding is common and can quickly wash away family farms- leaving many in debt and with few options
What One Person Can Do...
· Pray for reconciliation and peace between the government junta, different ethnic groups, and religions
· Investigate the origin before you purchase jade, rubies, and sapphires to ensure it doesn't feed the inhumane Myanmar mining industry
· Use caution in supporting Myanmar's fledgling tourism industry and use locally owned hotels and transport