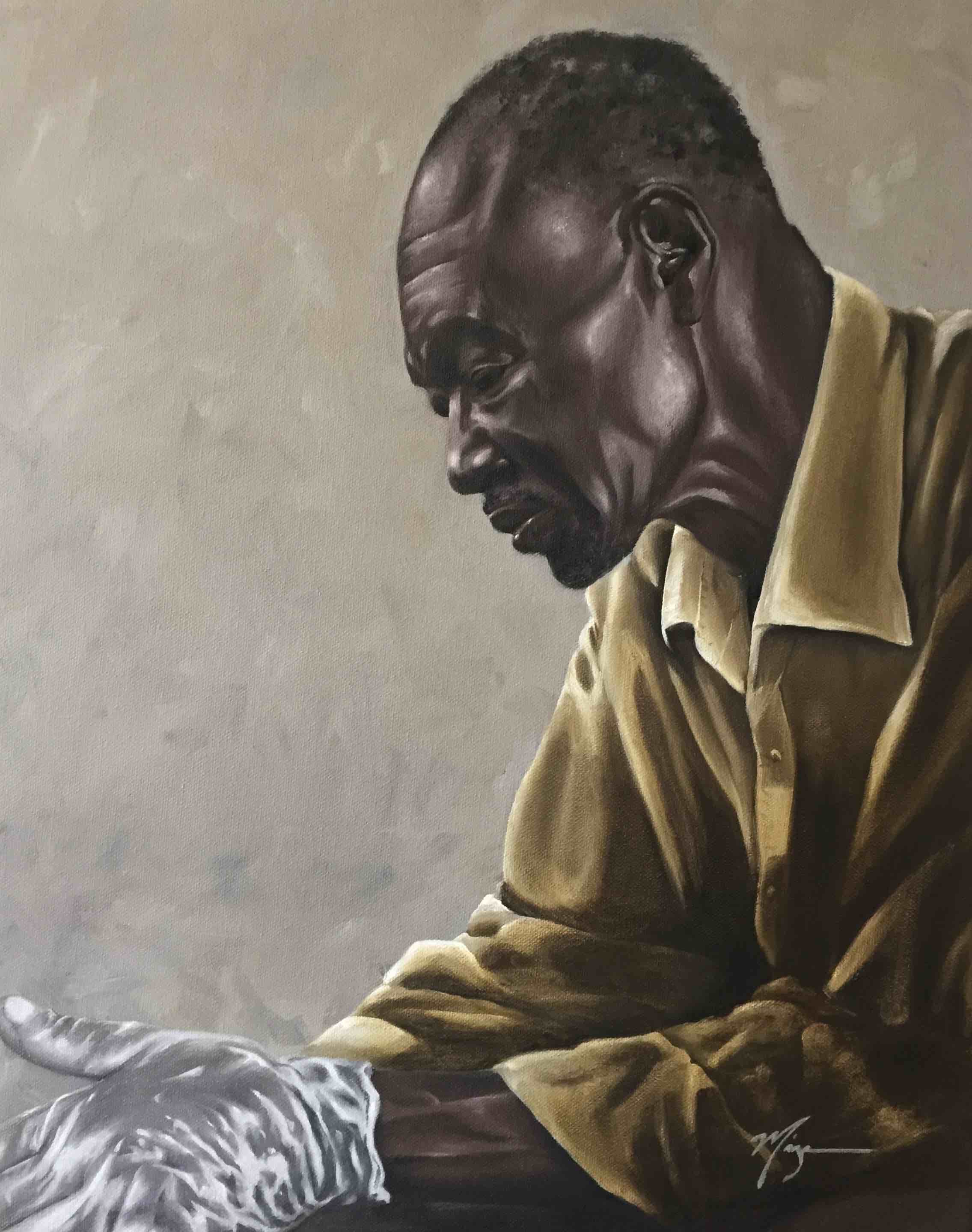 More than 35 major ethnic groups inhabit the constellation of nations around Lake Victoria. Each has their own distinct dialect, dress, customs, and traditions. But they all share one thing in common - they all experience a vacuum of quality health care. As an example, World Bank President Dr. Jim Kim has called surgery the "orphan stepchild of global health." 10-20% of preventable deaths are due to surgical conditions. Yet there is often only 1 surgeon for every 250,000 people in Africa. In the subject of this painting a community health worker helps care for patients with Leprosy at Grieve Memorial Health Center in Doro, South Sudan.
· According to a Gates Foundation report, mission hospitals provide over 1/3rd of all care in Africa
· Of Central African women that need a c-section, only 20% receive the procedure
· 50 million Africans need surgery now
· The World Health Organization (WHO) recommends at least one doctor for 1,000 people - Tanzania has only 1 in 50,000
· 2 of every 5 Malawian children are afflicted with malaria every year after the rainy season
What One Person Can Do...

· Make a contribution today to an organization like African Mission Healthcare Foundation - they reach the poorest of the poor with quality medical care
· If you are a healthcare professional, consider how you might partner with a not-for-profit medical organization to train surgeons, renovate operating theaters, train anesthetists, and fund surgeries.