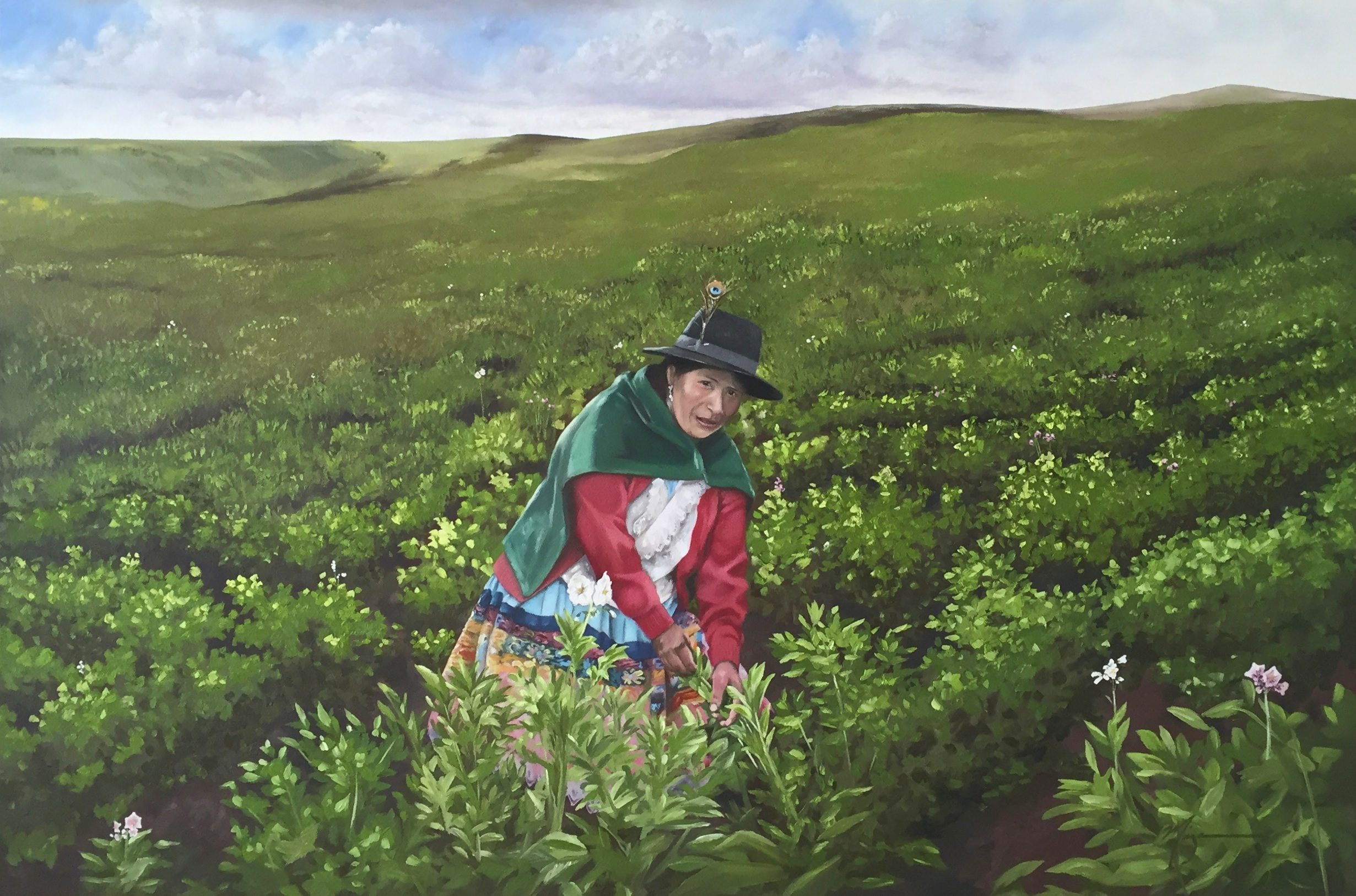 After traveling half the globe to get to Andahuaylas, Peru, continue up, and up again - where the landscape is green and open, the air is thin, and the sun brilliant. There, at an altitude near 10,000 ft, you will find the Quechua people. Women still wear bowler style hats and the language they speak has direct roots to the mighty Inca Empire. The majesty of that era has passed, but one can imagine what this remote region might have been before its decline late last century. With what began in 1980 as a civil uprising, "Shining Path" communist militants ravaged the country in their fight with Peruvian government forces. Grave human rights abuses were committed during the conflict that ended in 2000. Many faced forced conscription and when the bloodshed ended, nearly an entire generation of young Quechua men had perished. The economy, traditions, and institutions that had been the fabric of Andahuaylas society were in shambles.
· The war that ended in 2000 resulted in over 70,000 deaths - 75% of those were Quechua people.
· 69.5% of people in Andahuaylas live below the poverty line
· In Andahuaylas, 43% of children under 5 suffer from malnutrition
· 31% of the populace are illiterate
· Access to electricity, safe drinking water, and sanitary water systems are very limited
· Women's rights are a particular concern – domestic violence, denial of education, and economic exclusion are endemic
What One Person Can Do...

· Read about Peru's disproportionate impact from climate change and what it means to the fragile agriculturally-centric economy there
· Pray for a cultural shift away from persistent discrimination against women
· Partner with a non-profit agency like Opportunity-for-Hope to empower at-risk women with independence, self-sufficiency, and economic viability
· Take your language and organizational skills with you on a trip somewhere in the developing world – teach, listen, equip, and make new friends